Grades 1-5 (2023-24)
Welcome to HEP TX's Classical School

We are moving Classical School to Tuesday and Thursday for 2023-24.
We sold out our 1/2nd grade Tuesday/Thursday program so we are adding a new Monday/Wednesday program!!!
The New Student Application Fee, the Registration Fee, and a non-refundable deposit of $150 for Classical School is required to hold a spot for 23-24. Tuition payments begin 6/1.
HEP TX – Classical School Schedule 2023-24R 47
(Includes new teacher: Mrs. Anthony and new Mon/Wed 1/2 grade program)
HEP TX Medical Release 2023-24
HEP-TX-Waiver-of-Liability-2023-24
Book List
CS Booklist 2023-24, rev 053023
Order Form coming soon!
Grades 1-2
1 & 2nd – Tuesday/Thursday – sold out; full
Still room on Monday/Wednesdays
On Mondays or Tuesdays, students will explore Spanish, Song School Latin, science, and math. For part of the day students will enjoy other activities with other teachers.
On Wednesdays or Thursdays, students will explore language arts, American History, music, Spanish, and art.
Under the direction of a great team of teachers using a Montessori-style approach to learning, students will explore new ideas, experience hands on learning, and learn to work with others. Students should bring a sack lunch, but no foods to heat up.
Teachers: Elaine McWhirter; Debby Jasinski (Create/Art); and Alejandra Guerra-Moxey (Spanish)
ABEKA – Our America – 2nd grade, latest edition. This book will be used for the Wed. and Thursday classes.
Grades 3-5
Under the direction of a great team of teachers using a Montessori-style approach to learning, students will explore new ideas, experience hands-on learning, and learn to work with others. Students should bring a sack lunch, but no foods to heat up.
Grades 3-5 cover Spanish, Math Enrichment*, Create, Music, and Engineering/Technology (STEM) on Tuesdays. Grades 3-5 cover Science, Language Arts, History, and Art on Thursdays.
Tuesday Class Descriptions….


Think! Math Enrichment covers reinforcement of basic skills at the child's specific level of ability, as well as math games, mind math, and overall math stimulation. One of our chief purposes is to instill a love for math and for students to understand its usefulness. Students will use accelerated learning techniques.
Teacher: Cheryl Red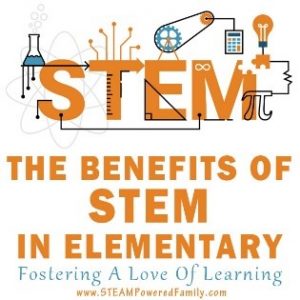 Engineering and Technology (STEM) – STEM-based education teaches children more than science and mathematics concepts. With technology and engineering education, students get to problem solve, design, and innovate while being presented with rich and varied experiences. It aims for broad technological literacy within areas such as robotics, electronics, bio technologies, and much more. Students are encouraged to show initiative, be innovative and creative, learn independently, and take responsibility. They learn teamwork and communication skills.
Teacher: Cheryl Red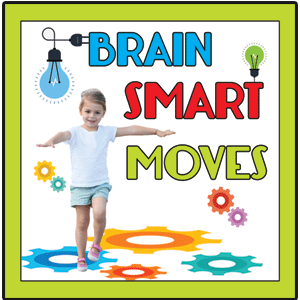 Create!: Creative movement, exercise, games, and other neurodevelopmental activities make the "sensory path" and "exercise"a blast! Students enjoy games, exercise, the 21 Tools, and other fun games and movement activities. Studies have shown that recess and movement help with focus, attention, attitude, and enjoyment. Students also use jump ropes, ribbons, scooters, hula-hoops, balance equipment, and eye/hand coordination games, to develop physical strength, balance, and coordination. NEW for 23-24: We now have an outside play area!
Teacher: Debby Jasinski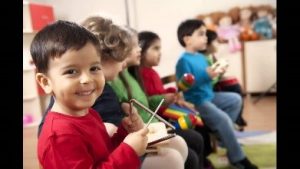 Music Listening and Movement: To complement our history program, Early Modern Times, the music class will explore music history of past ages. Students will study and listen to important composers of the day. They will develop and use listening maps as they experience the music. Taught by an experienced music teacher, students will have fun while discovering their musical talents.
Teacher: TBA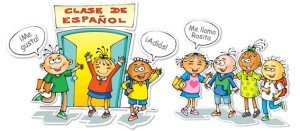 Spanish – Using the Total Physical Response (TPR) teaching method, Spanish classes incorporate music, physical activities, visuals, cards, games, and lively competition to make language learning fun and meaningful. Students acquire a second language in the same non-threatening manner as they did their first language: through exposure, observation, and interaction.
Teacher: Mary Sweeney
Thursday Class Descriptions….

Art – Just like a student can learn to write, students can learn to draw! The Classical School Student will receive art training in design, perspective, and technique. They will experiment with various art forms including color theory, drawing, painting, and other media. The purpose is to introduce students to art and to stimulate an interest in art.
Teacher: Debby Jasinski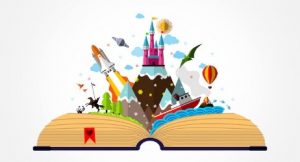 Language Arts – Known for its strong writing and rhetoric program, HEP introduces writing and grammar skills to our youngest writers via the Classical School Language Arts classes. The study of classical literature, coupled with lots of writing, will help each student to master grade level grammar concepts while working on basic paragraph writing skills. Taught by an experience language arts teacher who is also a reading specialist, students will garner not only new skills but confidence in their abilities.
Teacher: Mandy McDonald
History – Using the classical history program, Story of the World, students will enjoy their journey through history one period at a time. This year they will focus on the Early Modern Times, and to help them experience this time we will introduce a variety of activities. Maps, projects, hands-on activities, and games will reinforce the instructive material as they journey through the book.
Teacher: Rachel Anthony
Science – Our science classes use a S.T.E.M. approach to science discovery and problem solving. This year, the CS young scientists will explore BOTANY! Using the Tower Garden and outdoor raised beds, students will learn about seeds, pollination, fruits, leaves, roots, taxonomy, stems, and most importantly, why botany matters. The Tower Garden has lights so students may study the life cycle of different types of plants throughout the year! With hands-on-science activities, dissections, and gardening activities, students will enjoy growing food and tasting their own crops. Book: Apologia Botany and workbook.
Teacher: Sue Rothberg
At Home: For grades 3-5, parents must cover the areas of Phonics/Reading, handwriting, spelling, and math at home. For those students who come only on Mondays, parents will need to cover language arts, history, and math at home.
Classical School Dates for 2023-24 – Grades 1-5

Classical School Grades 1-5
5th Grade Thursday – Full – Sold Out; there are several spots open on Tuesday 5th grade
Calendar

Dates: Tuesdays – August 29-Dec 5 and Jan 9-April 16, 2024
Thursdays – August 31-Dec. 7 and Jan 11-April 18, 2024
Tuesdays & Thursdays – August 29-Dec 7 and Jan 9-April 18, 2024
Grades 1 and 2 – Monday/Wednesday Program only:
Mondays – August 21-Dec. 4 and Jan. 8-April 15, 2024 (off Labor Day so we start earlier)
Wednesdays – August 30-Dec. 6 and Jan. 10- April 17, 2024
Mondays and Wednesdays – August 21-Dec. 6 and Jan. 8-April 15, 2024
(off Labor Day so we start earlier)
Time: 9:15-3:15 pm
Cost: Monday/Tuesdays $1700; after 7/4 – $1800 (Monday-grades 1/2 only)
Wednesday/Thursdays: $1700; after 7/4 – $1800 (Wednesday-grades 1/2 only)
Both Days: $3000 (2-day discount included); after 7/4 $3200
New Student Application Fee – $25
Registration Fee – $100
Choose 1 day a week for 28 weeks or choose 2 days a week for 28 weeks.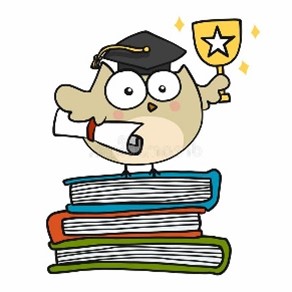 How can my child be successful in the Classical School?
Parents should set aside at least 2-3 hours per day in grades 1-5 for schoolwork. Children in grades 1-5 need supervision and teacher direction at home. Math should be done daily since practice is essential for achieving math mastery for high school.

Schoolwork entails reading, writing, completing homework, and studying for quizzes and tests.

Special projects and other major activities often require the parent to set aside a couple of extra hours to ensure that these assignments are completed in a timely manner.

We are limited in what we can accomplish with your child in only 1 or 2 days. Please partner with us at home to maximize your child's success! Conduct school on the other 3 or 4 days you are at home. Consistency and parental involvement make a world of difference to your child's success.

All HEP TX students must complete a math curriculum and a reading curriculum at home since the limited amount of time we have your children at the Classical School is not enough to prepare your child academically in reading and math. If you need ideas for helping your child, please talk with the ladies in the bookstore or make an appointment with Joanne Juren, Principal.