Spring Classes 2023
Spring Friday Schedule 2023
Discover Fridays
connects students with new learning opportunities in
the ARTS, SPORTS, MUSIC, AND MORE!
Here are the forms to complete for enrollment:
HEP-TX-Waiver-of-Liability-2023-24
HEP TX Medical Release 2023-24
---
Sports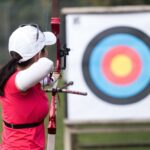 Archery – The purpose of the course is to introduce students to the basic techniques of outdoor target archery emphasizing the care and use of equipment, range safety, stance and shooting techniques, scoring and competition. Targets, bow, and arrows will be provided. A list of other supplies will be provided by the instructors.
Instructors: KoKo Ma and Mary Ellen Minyon
Grades: 6-12th
Dates: Fridays; March 3 – May 12; 12:30-1:30 pm (no class March 17)
Cost: $180 (pay KoKo directly; complete Archery Registration form as well as HEP TX form)
FULL….
Fencing – In the United States, more than 100,000 athletes participate in fencing annually at all levels, from beginners through Olympic Champions. Fencing is a life-long sport. Join HEP's new fencing class to learn about this sport. Each student must purchase safety equipment and a mask. Order the standard-5 piece set online at: https://www.absolutefencinggear.com/standard-5-piece-practice-foil-set.html. Males should also wear an athletic cup and girls an under-arm protector. Adults may also sign up for the class.
Instructor: John Trojanowski Grades: 6-12th Dates: Fridays; March 3 – May 12; 2:00-3:00 pm (no class March 17) Cost: $125
---
Guitar


Guitar – Spring and Summer guitar lessons will be an introduction to the guitar and give basic music concepts that allow the student to develop reading skills, harmony chords, and techniques that encourage and motivate students to sing and play songs. Students generally play acoustic instruments and will need a music stand with pocket folder for handouts. Instructor will provide curriculum on a weekly basis. End of summer recital and social give the students something to work towards as the lessons develop.
Instructor: Chris Robbins
Spring
Dates: Fridays/Saturdays, March 24 – end of May
Summer
Dates: Fridays, June 7 – August 23 – Group or Individual lessons
Saturdays, June 8 – August 24 – Individual lessons only
---
EXECUTIVE FUNCTIONING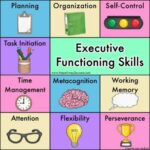 Executive Functioning Skills – Helping students develop Executive Function (EF) strategies – goal setting, cognitive flexibility, organizing and prioritizing, memorizing, self-checking and monitoring – can be the difference between success and failure. Targeting students in grades 6-12th, this 4-week workshop covers motivation, memorization techniques, test-taking strategies, note taking, time management, goal setting, focusing, and controlling stress. Using a variety of interesting lessons, students will better understand how to tackle projects and learn how to learn! This course is highly recommended for students who want to excel academically and be better prepared to solve problems.
Instructor: Joanne Juren Ages: 6-12th grades Dates: Fridays, March 31 – April 21; 10-NOON (NEW TIME) Cost: $175