Summer Camps and Workshops 2022
Summer Camp Schedule 2022
HEP-TX Summer Camp Registration Form 22
HEP TX Medical Release 2022-23
HEP-TX-Waiver-of-Liability-2022-23
Is this your child?— Chronically disorganized? Always Late? Unmotivated? Lacks self-control?
Executive Functioning Skills (Joanne Juren) –Helping students develop Executive Function (EF) strategies – goal setting, cognitive flexibility, organizing and prioritizing, memorizing, self-checking and monitoring – can be the difference between success and failure. Targeting students in grades 5-7 and 8-12, this 4-day workshop covers motivation, memorization techniques, test-taking strategies, note taking, time management, goal setting, focusing, and controlling stress. Using a variety of interesting lessons, students will better understand how to tackle projects and learn how to learn! This course is highly recommended for students who want to excel academically and be better prepared to solve problems. Students will receive a notebook and a set of keys.
Cost: $175
Dates: August 1-4
Time for Grades 5-7: 10-Noon (2 hours per day)
Time for Grades 8-12: 1-3 pm (2 hours per day)
---
Language Arts



Middle School Writing Workshop for Grades 6-8 (Tiffany Henry) – Popcorn, a movie, and lots of laughs…this is the perfect camp for your middle school student. During middle school, it is important for students to develop strong writing skills. By understanding the writing process, students will better understand how to do writing assignments. During this four-day exciting and fun workshop, students will focus on the paragraph format and write different types of paragraphs including descriptive, narrative, comparison, and literary analysis. Using high interest activities and literature, Mrs. Juren will excite even the most reluctant writer. This course is a must before students attempt the five-paragraph essay and high school. Class is limited to 15 students.
Cost: $175
Dates: August 1-4
Time: 1-3 pm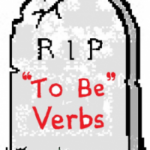 No Be Verbs Workshop (Joanne Juren) – This 2-hour workshop will help both the student and parent better understand the concept of elevated writing by focusing on removing "to be" verbs, the verb "to have," and "dead words" on the No-No list. Students and parents will practice elevating sentences during the workshop.
Cost: $25 student; $10 parent
Date: August 17
Time: 10-noon
---


---
Visit HEPTX.com for more information about our mission, our statement of faith, and other general information. We reserve the right to cancel courses without a 5 student minimum.
The official HEP of Texas, Inc. registration form must be filled out completely, including the emergency information, health information, and parent release. No registration is considered official until payment for classes has been made. All summer courses must be paid for at the time of registration.
Registration is first come, first served. HEP of Texas, Inc. reserves the right to limit enrollment and to change times or dates and teachers if needed, or even cancel camps, classes, and/or workshops due to circumstances not under our control. Camps are open to home school, public school, and private school students.
Camps are grouped by subject. The instructors, dates, times, costs, pre-requisites, supplies, and descriptions are listed for each camp, class, and workshop. All course descriptions listed are the intellectual property of HEP of Texas, Inc. and are protected by copyright law, 1997-2022. These courses are copyrighted and all intellectual properties related to these courses belong to Home Education Partnership of Texas, Inc.


---