Summer 2023 Camps

Registration forms for Summer 2023 Camps
Complete the registration and e-mail to garnold@hept.com or bring to HEP TX – 208 E. Edgewood Friendswood. Watch for our moving date!
HEP TX Medical Release 2023-24
HEP-TX-Waiver-of-Liability-2023-24
---
SUPERHERO STEAM CAMP 23

Grades Entering 1st – 12th


Look, it's a bird! It's a plane. No! It's SUPERMAN!

Have you ever wished that you could be a superhero? Join us for Superhero STEAM Camp and you can live the dream! Boost confidence and explore your imagination while entering the world of superheroes and learning valuable science, technology, engineering, and math concepts. Gain spectacular hands-on experience with building, designing, and creating as you navigate your way through superhero missions and create your very own superhero identity!
Learn engineering and critical thinking skills as you learn about superhero special skills and powers. Discover the science behind awesome superhero powers like flight, night vision, time travel, magnetism, spider webbing and other superhero gadgets. Camp is also complete with super-fun superhero games and friendly competitions throughout the week!
Students will rotate through four age-appropriate sessions each day. With a variety of fun and engaging activities, students will explore science, technology, engineering, art, and math. From cool science experiments to exciting engineering projects, students will love the science, engineering, and technology sessions. During the art sessions, students will tackle challenging projects that relate to the topics of the day!
WHY STEAM CAMP? Students from First Grade to High School will find these camps exciting and stimulating! Enrichment experiences in the STEAM fields will ignite the kind of curiosity that often leads to a fulfilling and meaningful work life. A two-year study of nearly 1600 middle school students across the country revealed that "students who once participated in science summer camps were more likely to later report a career interest in the science and engineering fields." It's clear that enrolling your child in a STEAM focused camp is an ideal way to provide them more options as they start considering their paths through high school, college, and beyond.
Dates: June 19-23
Time: 9:00 am – 12:30 pm
Cost: Early Registration $99; After April 15 – $115
Faculty: Cheryl Red (Science/Math), Sue Rothberg (Science/Math), Linda Hendrix (Engineering/Technology) and Debby Jasinski (Art)
Registration forms – Print, complete, and email to garnold@heptx.com or bring to the school.
Make checks payable to HEP TX.com. CC accepted with 3% fee.
---
Chess Camp
TBA
---
Executive Functioning Skills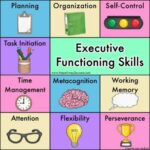 Is this your child?— Chronically disorganized? Always Late? Unmotivated? Lacks self-control?
Executive Functioning Skills –Helping students develop Executive Function (EF) strategies – goal setting, cognitive flexibility, organizing and prioritizing, memorizing, self-checking and monitoring – can be the difference between success and failure. Targeting students in grades 6-12, this 4-day workshop covers motivation, memorization techniques, test-taking strategies, note taking, time management, goal setting, focusing, and controlling stress. Using a variety of interesting lessons, students will better understand how to tackle projects and learn how to learn! This course is highly recommended for students who want to excel academically and be better prepared to solve problems.
Instructor: Joanne Juren
Cost: $180
Dates: July 31-August 3
Time: 1-3 pm (2 hours per day)
---
Culinary Arts

High School Culinary Arts Camp – TBA



Middle School Culinary Arts Camp – TBA
Elementary Culinary Arts Camp – TBA
---
Language Arts



Elementary Writing – In this exciting elementary camp for grades 3-5, students will write, write, and write! First, students will learn the basics of paragraph orgazation by writing a narrative and descriptive essay. Then, students will explore their creative side with poetry and a short story. On the last day, the class will write a story together. Bring a notebook and a pencil.
Instructor: Elaine McWhirter Cost: $165 Dates: July 31-August 3; 10:30-Noon (Tentative)
Middle School Writing Workshop for Grades 6-8 – Popcorn, a movie, and lots of laughs…this is the perfect camp for your middle school student. During middle school, it is important for students to develop strong writing skills. By understanding the writing process, students will better understand how to do writing assignments. During this four-day exciting and fun workshop, students will focus on the paragraph format and write different types of paragraphs including descriptive, narrative, comparison, and literary analysis. Using high interest activities and literature, Mrs. Henry will excite even the most reluctant writer. This course is a must before students attempt the five-paragraph essay and high school. Class is limited to 15 students.
Instructor: Tiffany Henry
Cost: $170
Dates: August July 31-August 3; 1-2:30 pm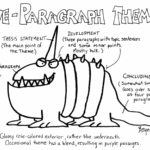 Five-Paragraph Essay Writing Workshop – Don't let the beast scare you! This four-day workshop for grades 8-12 will teach the basics of five-paragraph essay writing and help you tame the beast! Students will learn the basic structure of the essay through a visual drawing. They will practice each part of the essay and write one essay. Students will learn how to expand this "skeleton" to a longer research paper. This easy and interesting presentation will help even the "grumpiest" writer learn that writing can be easily mastered when given the proper tools! Mastery of the five-paragraph essay will help students earn success in both high school and college. Absolutely no one younger than 8th grade may attend this accelerated presentation. This course is not recommended for students who struggle with English or who do not have mastery of basic paragraph writing. The book Writing Handbook is required for the workshop and may be purchased at the HEP Bookstore. Class is limited to 15 students. New students planning to attend HEP's high school classes are encouraged to take this course.
Instructor: Elaine McWhirter
Cost: $170
Dates: July 31-August 3; 1-2:30 pm
Research Writing Workshop – Research papers can be daunting unless you know where to begin. In this class, the approach is broken down into simple, easy-to-follow steps that remove the stress that comes with large writing projects. Students should understand the MLA format and five-paragraph essays. The book The Writing Handbook is required. Recommended for grades 9 and up. Class is limited to 15 students.
Instructor: Tiffany Henry
Cost: $185
Dates: July 31-August 3; 10:00 – Noon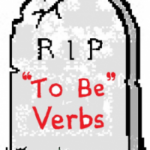 No Be Verbs Workshop – This 2-hour workshop will help both the student and parent better understand the concept of elevated writing by focusing on removing "to be" verbs, the verb "to have," and "dead words" on the No-No list. Students and parents will practice elevating sentences during the workshop. Instructor: Joanne Juren
Cost: $30 student; $15 parent
Date: August 4; 10-noon
---
Music

Guitar – Summer guitar lessons will be an introduction to the guitar and give basic music concepts that allow the student to develop reading skills, harmony chords, and techniques that encourage and motivate students to sing and play songs. Students generally play acoustic instruments and will need a music stand with pocket folder for handouts. Instructor will provide curriculum on a weekly basis. End of summer recital and social give the students something to work towards as the lessons develop.
Instructor: Chris Robbins
Dates: Fridays, June 7 – August 23 – Group or Individual lessons
Saturdays, June 8 – August 24 – Individual lessons only
Cost: Group – $25 per hour
Individual – $25 per ½ hour (arrange time with the HEP office)

Group Piano – Join us as we nurture a love of music and learn to play piano in an entertaining, fun group format. We will play solos, ensembles, compose, and tell stories through our music. The program is designed to ensure that all learners are supported and challenged as individuals in a group setting. The classes are geared to the age and ability of the students, utilizing games and group play. Any age may sign up. The class will be divided later into groups according to ability. Groups are limited to 6 students. We can add more classes if there is interest.
Instructor: Adriana Swann
Ages: Anyone interested in learning to play.
Dates: Fridays; 6/2 – 7/28/23; 10:00 – 11:00
Cost: $200
---
Logic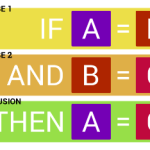 Logic 1: The Art of Argument* (grades 8-12) – My chief objection to a quarrel," G.K. Chesterton wrote, "is that it ends a good argument." High school students will argue (and sometimes quarrel), but they won't argue well without good training. This accelerated course, The Art of Argument, is designed to teach the argumentative adolescent how to reason with clarity, relevance, and purpose. The mastery of informal logic — the logical fallacies — is a foundational subject by which other subjects are evaluated, assessed, and learned. This course counts ½ credit on the high school transcript. NO TEXTBOOK
Instructor: Joanne Juren
Time: Monday-Friday; July 24-28; 1:30-3:30 pm
Cost: $250
---
Speech

High School Speech – This two-week high school course (grades 9-12) is dedicated to teaching public speaking skills. Taught by an experienced speech and debate coach, this class will prepare even the shy student to be able to speak in public situations. Students will present a variety of impromptu as well as prepared speeches. Students will also learn how to constructively critique other students and how to accept constructive critique. Speech counts as ½-credit on the high school transcript. Textbook: BJU's Sound Speech (newest edition) – available at the HEP Bookstore. Class is limited to 10 students.
Instructor: Joanne Juren
Cost: $399
Dates: July 17-27; Monday-Thursday each week; 9:00-noon
---
Sports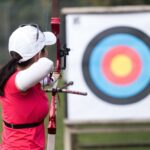 Archery – The purpose of the course is to introduce students to the basic techniques of outdoor target archery emphasizing the care and use of equipment, range safety, stance and shooting techniques, scoring and competition. Targets, bow, and arrows will be provided. A list of other supplies will be provided by the instructors.
Instructors: KoKo Ma and Mary Ellen Minyon
Grades: 6-12th
Dates: Fridays; June 2 – July 28; 12:30-1:30 pm (2-month session)
Cost: $180 per month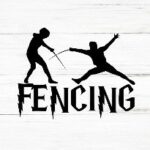 Fencing – In the United States, more than 100,000 athletes participate in fencing annually at all levels, from beginners through Olympic Champions. Fencing is a life-long sport. Join HEP's new fencing class to learn about this sport. Each student must purchase safety equipment and a mask. Order the standard-5 piece set online at: https://www.absolutefencinggear.com/standard-5-piece-practice-foil-set.html.
Males should also wear an athletic cup and girls an under-arm protector. Adults may also sign up for the class.
Instructor: John Trojanowski
Grades: 6-12th
Dates: Fridays; June 9 – August 11 – 2:00-3:00 pm
Cost: $250