Faculty Biographies 2023-4
Meet Our Faculty

2023-24

---


Rachel Anthony



Rachel Anthony is new to the HEP faculty; however, she is a life-long homeschooler. When she moved to Houston in 2013, her parents enrolled her at HEP. She graduated from HEP with Honors in 2017. Following high school, Rachel attended Lee College in Baytown, Texas to earn an associate's degree in Social Sciences, after which she transferred to University of St. Thomas – Houston where she completed a B.A. in Psychology with an Education Minor. Rachel graduated from college with honors in Phi Theta Kappa Honors Society and made the Dean's list in 2019, 2020, and 2021. Through the years, Rachel has worked as a dance teacher, teaching ages 3 to 13 and owns a tutoring business, aiding students who struggle in English and Writing. With ten years of writing experience, Rachel will be teaching English 8 and 12, Middle School Speech, World Geography, and Classical School History.
Laura Coker-Garcia





Mrs. Coker-Garcia earned a Master's of Education degree with an emphasis on curriculum and instruction and a Bachelor's of Journalism degree, both from the University of Missouri-Columbia. She also holds Texas lifetime teaching certificates for Secondary Social Studies and for Journalism.
Mrs. Coker-Garcia started her career teaching middle school history for HISD, where she served on the Site Based Decision Making Committee and chaired an innovative summer school program. After leaving the public schools she went to a private alternative school working with middle and high school students and their teachers as a learning specialist.
When her oldest daughter achieved school-age Mrs. Coker-Garcia committed to home schooling. Over the years she has been active in several support groups, organized many "outside" classes, set up hundreds of field trips, coached students participating in history fairs and the geography bee, sponsored a Gavel Club, taught at several co-ops and led two troops of home schooled Girl Scouts.
Tamahara Floyd
Mrs. Tamahara Floyd earned a Bachelors of Education degree from the University of Houston – Clear Lake. She also holds her Texas teaching certificate for Early childhood education through 4th grade. Mrs. Floyd started her career as a first grade teacher for Galena Park I.S.D. and then as the Art teacher for Kindergarten through fifth grade. After having her three boys she decided to homeschool and has been a homeschool parent/teacher for the last 10 years.
Over the years she has taught at various homeschool co-ops, been active as a volunteer pre-school teacher at the church she attends, provided tutoring services for children in her community and planned numerous field trips. Tamahara joins the staff as the new kindergarten teacher and is excited to share her passion for teaching and love of reading with her students.
Anna Fuqua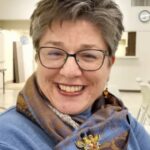 HEP welcomes Anna Fuqua as our new Sewing and Quilting instructor. An experienced seamstress/quilter, Mrs. Fuqua has been sewing since she was 9 years old. As a student, she was active in 4-H Sewing for years. Currently, Mrs. Fuqua is involved with a sewing ministry at church. She is curently homeschooling one son who attends classes at HEP TX.
Alex Guerra-Moxey
A native Spanish speaker, Alejandra Guerra-Moxey was born and raised in Mexico. After graduating college and working several years in the accounting field, Alejandra began to pursue teaching because of her passion for working with and helping to develop children. While working in a private school in Mexico, she took classes with the Region 4 program to obtain her Texas teaching certification which allowed her the opportunity to come to the United States as an elementary school bilingual teacher. Alejandra taught first and second grade students in public schools for seven years. After her daughter was born, she left full-time teaching to be a 'stay at home' mom. Four years ago, she decided to start her own business teaching Spanish. She also provides tutoring services for students taking high school Spanish.
Presented with the possibility of teaching Spanish at HEP, Alejandra met with the staff and immediately fell in love. She was so impressed with HEP, the staff and educational concept that she quickly decided that HEP was the right place for her daughter. Alejandra joins the staff as a Spanish teacher and is anxious to share her native language with the HEP students.
Chef Travis Hamilton

Travis Hamilton joins the HEP staff as the Culinary Arts Instructor. He has over 30 years' experience in the Food and Beverage industry from Hotel, Resort and Casino to Casual Dining and Family Entertainment Facilities. Mr. Hamilton started his career in the Military as a Cook for the US Army back in 1991, finding that preparing meals and serving others brought a great deal of joy, he pursued his passions and began working for hotels as a line cook while serving in the US Army National Guard. Mr. Hamilton continued his career working at major resorts and casinos throughout the country. He moved up the chain from line cook to Chef, General Manager, Managing Partner and finally Vice President. In 2020 he decided to finally follow his dream and start his own business, "Sauce Time", a local food truck. Starting in 2023, he will be adding the VFW Pearland kitchen to the mix and operating "Sauce Time" there as well. He has a passion for food preparation, sanitation practices, organization, and recipe writing and preparation. Along with the Culinary Arts instruction he will also be introducing other everyday "Lifestyle" needs. These will include application and interviewing preparations, banking, financial planning, how to run and operate a business.
In his spare time, Travis enjoys bowling, watching sports and spending time with his wife Amy and their two children, both enrolled at HEP.
Linda Hendrix



Linda Hendrix holds both a B.S. and M.S. in Chemical Engineering. She has taught math for HEP for 22 years. Mrs. Hendrix has had great success in preparing students for College Calculus. San Jacinto College has been very impressed with the students who come from the HEP classes. Currently, she is teachng Algebra 1/2, Algebra 2, Honors Advanced Mathematics, Honors Calculus, and Honors Physics. Mrs. Hendrix home schooled her three children, one of whom won the National Merit Scholarship in 2006. Her children were actively involved in CHSA Athletics. Her daughter graduated from Baylor Law School in 2015 as the #1 graduate. Her second daughter earned her doctorate in Physical Therapy in 2020. He son is currently working on his doctorate in music composition.
Debby Jasinski



Ms. Jasinski joins the HEP TX staff as the new art teacher and will teach Creativity in the Classical School. As a young child, Ms. Jasinski discovered her love for art, dance, and creative movement. As an adult, she continued her passon through teaching, sharing, and making a difference helping others discover and grow their talents. After 16 years of teaching in a local dance studio, Ms. Jasinski continued teaching art and creative movement at summer camps and in local outreach. She also taught in after school programs working with Pre-K through 12th grades and with special needs students. Ms. Jasinski studied art in college (TAMU) and continued to participate in classes and worshops taught by many professional artists learning techniques in various mediums including painting and drawing.
Ms. Jaskinski is also a certified Ageless Grace Educator teaching fitness for the body and the brain and has recently trained in their program 4 Ever Fit 4 Kidz. This program is designed to develop both physical and cognitive skills through the stimulation of neuroplasticity while being playful, spontaneous, and creative .
Joanne Juren



Recently inducted into the Texas Home School "Hall of Fame," Joanne Juren has over forty years experience as an educator, with experience as both a teacher and administrator in public schools and college, and twenty-nine years as a home educator in the homeschooling community. Mrs. Juren has a B.A. in English/History Teacher Education, a M.Ed. in Educational Administration, and a Texas Professional Mid-Management (Principal's) Certificate (18 doctoral hours). She is the founder and National Executive Director of Eta Sigma Alpha National Home School Honor Society and the National Home School Science Honor Society, and owner of the HEP Bookstore and Home Education Partnership of Texas. She has served as a member of the San Jacinto College Honors Committee, and as an administrator at the college.
She was the first winner of the "Home School Best Pioneer" Award by the Calvert School in 2002 and is also a member of "Who's Who of American High School Teachers." The author of nine books, she is a popular speaker and has appeared on national television as an advocate of home schooling. She has been an active member of Sagemont Church since 1975 and was active in Boy Scouting for 15 years and served as a featured panelist in the BSA Training Video for Youth Protection. The Juren's have two sons, both who were homeschooled and today, one is a patent attorney and the other holds an MBA and a JD and works for their other company, Gilmore Global Instruments, Inc.. A world traveler, Mrs. Juren brings a wealth of knowledge, excitement, and experience to the classroom. In her spare time, she is Nana to the five most wonderful grandchildren in the world. Three attend classes at HEP TX.
Ko Ko Ma





KoKo Ma is a well known archer and is currently ranked #1 in the Texas Field & Archery Association and Regional Champion. He has competed against many Olympians and is currently aiming for the 2024 Olympics in Paris. He also got invited to Taiwan in 2019 for the Olympic trials and trained with their national team for a year. With 14 years of shooting and 11+ years of coaching, he has students as young as 11 years old with multi-state and national titles under his guidance. And, he also coached HEP's Delaney Elrod! She says that KoKo is awesome!
Mandy McDonald



Mandy McDonald brings over twenty years of teaching experience to HEP as the Classical School Language Arts teacher. A graduate of the University of Nebraska-Lincoln with a degree in elementary education, she moved to Texas and taught first and second grades in Fort Bend ISD and CyFair ISD for numerous years. She left that educational setting when she followed her husband's work to Moscow, Russia, for part of a year. While there, Mandy volunteered in an orphanage twice a week. She later worked for a private reading tutor and returned to the public schools teaching second grade in CCISD.
Mandy began homeschooling their three daughters 13 years ago. Since then, she taught at various co-ops, local classes, and at a hybrid program in the Clear Lake community. Over the years, she instructed individual and small group reading and writing classes out of her home.
A trained reading interventionist in the Orton-Gillingham methodology for elementary-aged children, Mandy enjoys empowering students and partnering with parents in their homeschool journey.
Elaine McWhirter



Elaine McWhirter has 20 years of teaching experience in the public and home school sector. Early in her career she taught in Clear Creek, Dickinson and Pearland ISD. The Lord opened a door to leave the public school system and home school her two children, Mia and Micah, who will begin their journey with HEP TX this upcoming school year. Elaine was the Director and taught within both Pearland Homeschool Academy and The Homeschool Group. She holds a B.A. in Communications with an emphasis on Journalism and a Minor in Interpersonal Communications from the University of Houston. She also has a degree in Education. She will teach grades 1 and 2 this next fall.
Mary Ellen Minyon





Mary Ellen Minyon, holds a Bachelor of Science degree in Speech and Hearing Therapy from Edinboro University of Pennsylvania in Edinboro, PA. She received a Master of Education degree in Education of the Hearing Impaired from the University of Pittsburgh in Pittsburgh, PA. Mrs. Minyon has been using sign language to communicate with individuals who are Deaf for over 40 years. She has taught in an elementary classroom for the hearing impaired, adult community sign language classes and developed the Ohio Resource Center on Deafness in Columbus, OH. Recently, she worked as a Communication Facilitator for Galveston Brazoria Co-op for the Deaf and Hard of Hearing in Clear Creek Independent School District at elementary, middle school and high school settings.
Joseph Norris
Photo coming soon.
Mr. Norris joins the HEP Faculty as the Violin Teacher. He has studied and played the violin for 40 years. An experienced performer, he has played with various ensembles including Texas TMEA All State orchestra, the Houston Symphony, The Doctors Orchestra of Houston, and the Clear Lake Symphony. He also studied and performed in eastern Europe. Trained in the Suzuki method of violin instruction and a member of The Suzuki Association, he has also studied the teaching methods of Leopold Auer and Dorothy Delay. Mr. Norris says, "I love to teach music and the violin. I never tire of it. " Lessons start at the beginning. As the student progresses he/she will start reading music, learn music appreciation, and enjoy music history. For the future, he is also interested in teaching ensemble work and small orchestra.
Jessica Peterson
Photo and Bio coming soon!
Cheryl Red
Cheryl Red teaches Algebra 1, Life Science, Honors/AP Chemistry 1 and 2, Honors/AP Biology 1, and Accelerated Math. Mrs. Red has a B.A. in Microbiology, a B.S. in Medical Technology, and a M.S. in Biology. She also serves as the Math/Science Chairperson for HEP. She has three children and homeschooled for thirteen years. She has taught science classes ranging from Physical Science to Chemistry for the last thirteen years to home schooled students in the Clear Lake area. Part of the HEP SAT Test Team, Mrs. Red teaches the math preparation for college entrance tests. Mrs. Red also serves as the Chairman of the Math and Science Department for HEP and is currently the chairman of the AP program at HEP TX.
Chris Robbins
Mr. Robbins first picked up a guitar at 10 and has been playing and teaching the instrument ever since. Graduating from UHCL in 1996, with a B,B.A in management and he earned an Associates of Arts in guitar performance from San Jacinto Junior College in 1998. Mr Robbins was a founding member of Guitar Houston music society serving on the board of directors for the first three years as it developed into an international guitar organization. From 1999 to 2007, Mr. Robbins taught class guitar at Bellaire H.S. art and performance department sending many students to recieving 1 ratings at UIL solo and ensemble events. In 2007, Mr. Robbins purchased Aquarian Music Studio where he developed the music skills of the local students in the Clearlake area organizing seasonal recitals for more than ten years. Currently, Mr. Robbins is a local musician and teacher playing in the Houston and sorrounding areas.
Sue Rothberg
With a love for history, a strong biblical background, and multiple experiences abroad, Sue Rothberg brings a unique set of experiences to the Journey Through Time program. An experienced Bible Studies teacher, she has 1 year of seminary and Precept training as part of her resume. She also teaches math and science in Classical School, "Chemistry and Physics" for sixth grade, Life Science, Earth Science, Physical Science, Marine Biology, Meteorology/Environmental Science, and Math. She has a BS in biochemistry, BS in meteorology, and a MSBA. She served in the USAF as a meteorology officer, manager of a clothing store, and has given private piano lessons for 15 years. A big history buff and a Sunday School Teacher of many years, her biblical background will be a huge plus for JTT. Her husband is on the pastoral staff of Sagemont church. Her three sons (one an attorney, one a HPD officer, one a real estate agent) were homeschooled and the oldest two were 2 of the first 4 students in HEP TX when it began.
Mary N. Sweeney
Mary Sweeney joins HEP's Classical School with a rich, varied cache of teaching experiences. After earning her undergraduate degree in foreign languages at Central Connecticut State College and Yale University, she worked and traveled, eventually settling in the great state of Texas. Employed with a NASA contractor by day, Mrs. Sweeney discovered her passion teaching English as a Second Language (ESL) to preliterate adults in the Refugee Program through Houston Community College. After earning a M.Ed. at the University of Houston, she formed her own consulting business, Bay Area Accent Reduction, helping foreign professionals achieve better pronunciation; she also taught pronunciation in the Continuing Education Department at UofH. But God laughs at man's well-laid plans, and a special-needs son led her along the unexpected and sometimes fearful path of homeschooling.
Twenty-two years later, Mrs. Sweeney has learned the true meaning of enthusiasm— seeing the hand of God in everything—and shares that quality in her instruction. Now that her children are grown—one a CPA, the other an accomplished pianist—Mrs. Sweeney devotes her talents to teaching others, specializing in secondary-level writing classes, history, and languages in both private and co-op settings. Active at Sagemont Church, Mrs. Sweeney has been a long-time Precept Bible Study leader and Sunday School instructor. In her spare time, she enjoys running, gardening, and raising chickens.
John Trojanowski
John Trojanowski took his first fencing classes in 1995 at the age of 38 at the Clear Lake Fencing Club. After a couple of years he began competing locally. In 2006 he took over his first coaching duties at the Galveston Fencing Club. From 2002 – 2021 he served as a referee at local, regional and national level tournaments.From 2012-2018 he served as chair of the Gulf Coast Division of USA Fencing, the national governing body for the sport. In 2014 began focusing on coaching, teaching fencing in the WAVE program (for gifted/talented students) for CCISD and for the REACH homeschool co-op.. A year later he added similar duties for Deer Park ISD's G/T program, Big Red. By 2015 he was also teaching fencing classes for the respective Deer Park, League City and Alvin parks and recreation programs. In 2016 he added fencing coach duties at St. Thomas the Apostle Episcopal School in Nassau Bay. Most recently he did a one-year stint as fencing coach at the Joy School in Houston and began an elementary school after-school program with ACE/21st Century at Texas City ISD.