Homecoming 2022
Join HEP TX as we celebrate….
Homecoming 2022
Barn Dance!
Call 281-922-0472 to purchase tickets.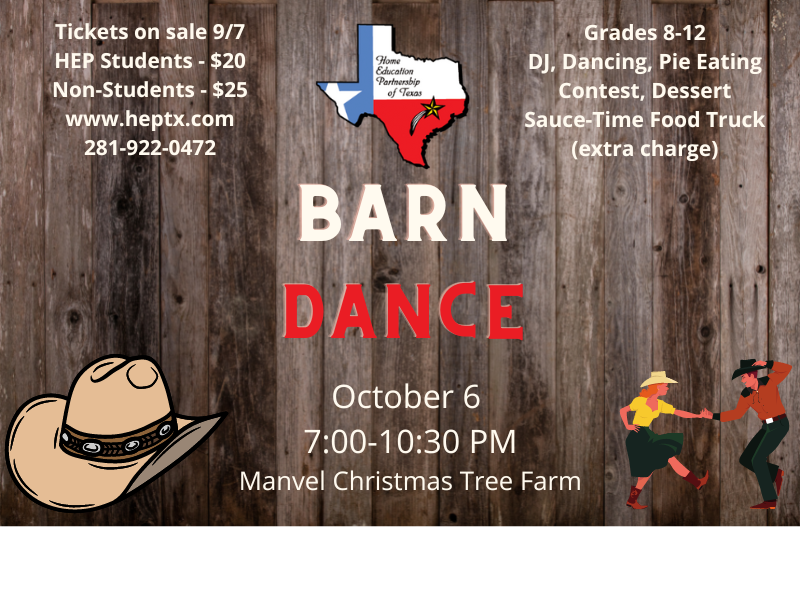 Sauce Time Food Truck
Festival Menu plus the San Cristo Sandwich with Tater Tots
Ordering information
Instructions:
Go to https://my-site-102025-100679.square.site
Scroll through the items and see what you would like to have – all items have a description of the food items
Once identified you can push on the item, you can determine if you want plain tots or loaded tots (additional fee). Wings do not come with any tots with them.
You can modify the items, remove, add additional items and sauces
Add items to cart
Push the time icon below the address and specify date and time for pick up.
Enter name and phone number (address not important)
Enter card information on the secure site