Services
HEP of Texas, Inc. offers a University Model Program for grades 1-12.
School Trip to Italy 2012
HEP uses a university-style schedule adapted to the elementary, middle, and senior high levels. Elementary students may attend Classical Program classes on Thursday or choose from several classes such as English, art, and math on different days. Middle school and high school students may choose a Classical Methodology or regular classes. Most classes meet once a week and a few such as foreign language meet twice a week. Parents and students choose the classes they need. Professional teachers, teaching in their areas of expertise, conduct the classroom instruction and grade their own papers. Students spend alternate days at home where parents continue their instruction or monitor student progress.
Teachers provide parents with detailed instructions for days spent at home. A syllabus is provided for every course and is available for parents and students to download from TeacherEase, our on-line grade reporting system. HEP of Texas, Inc. caters to a wide variety of student needs by allowing a range of enrollment opportunities. A student may choose to take only one or two classes, or may opt to take a full academic load. Much like courses listed in a college catalog, each course description contains information about the course, prerequisites, and parental involvement for that class. Tuition is paid per course; a financing plan is available.
According to Texas law, the parent is responsible for the student's home schooling. As such, the parent may hire tutors, use outside classes, attend community college classes, or teach the student at home. The parent may opt for a combination of these options, but the parent is still responsible for the organization of the academic program, the transcript, and the effectiveness of the home schooling. We find that the most successful students in our program have strong parental involvement at home. The parent supervises all studying and homework assignments, and is very involved with the student on a daily basis.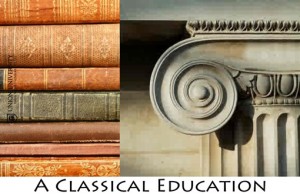 What is the Classical School?
The Classical School provides several different choices:
PreK 3 and PreK4 – Wednesdays (9:15-2:45 pm)
Kindergarten – Mondays or Thursdays or both days (9:15-2:45 pm)
1st – 5th Grade Classic Education Program – Mondays or Thursdays or both days (9:15-3:15pm)
6-7th grade program – Classical History, English, Art, and other electives are offered Monday – Thursdays.
8-12 grade program – Journey Ttime – Mondays; other academic classes are available Monday-Thursdays
Honors Classes
JTT 10 Shakespeare project and Medieval Fun
Tuition is a package deal for the Monday, Thursday, or Monday and Thursday programs; additional classes are charged by the course; a financing plan is available.
HEP of Texas' Classical Program is affiliated with the Association of Classical & Christian Schools.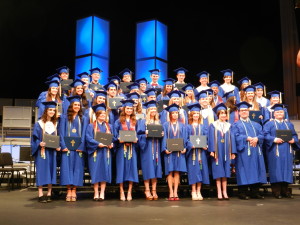 ---
Degreed instructors provide quality instruction!
Joanne Juren is an experienced administrator/principal. She holds a Mid-management Certificate from the state of Texas and has both a B.A. and M.Ed. She has over 40 years experience in homeschooling, public school, and college administration.
Faculty Members have degrees or extensive training in the subject or a related field. All have a bachelor degree and many of them have a masters degree with one M.D. and PhD! All are HOMESCHOOL FRIENDLY!
Teachers lecture, administer tests, supervise individual and group projects, provide hands-on-lab experiences (science classes) and work with the homeschooling family to provide a college preparatory environment.
Parents supervise the timely and accurate completion of homework and projects. Parents should make sure the student attends class regularly and is on time to classes.
---
What type of classes does HEP of Texas offer?
Academic Classes – Language Arts, History, Math, Science
18 Honors Classes
8-12th Grade Journey Through Time Classes (Humanities)
Physical Science, Biology 1, Biology 2, Chemistry 1, Chemistry 2, Physics
Algebra 2
Advanced Mathematics (Trig/Pre-cal)
Calculus
Statistics
Psychology
Government/Economics
Electives – Foreign Language, Art, Music, Speech, Drama, Computer Science, Logic, ACCELERATED MATH, and more!
Classical Program – 1st-12th grades
Camps
Cowboy Camp
---
What other activities does HEP offer:
Graduation, Prom/Dinner/Senior Recognition
Homecoming Dance and Court
School Trips
Yearbook
Standardized Testing (Spring only)
Summer Camps
School Letter Jackets
---
Benefits of HEP of Texas, Inc.
HEP has a 22 year track record in Houston
Encourages direct parent involvement
Principal – Joanne E. Juren, B.A., M.Ed. – Winner Calvart School "Best Home School Pioneer Award" (2002)
Texas Home School Hall of Fame (2015)
Provides caring, professional instructors; many have a Masters or Doctoral Degree
Maintains low student/teacher ratios
Utilizes effective curriculum materials
Offers preparation for college; Honors Classes offered
Is time and cost effective
Emphasizes a strong work ethic for students
Encourages strong family support and character
Students enrolled in HEP of Texas classes are considered homeschool students since they are under their parents' direct supervision for more than 51% of the time. Therefore HEP students are eligible to participate in Eta Sigma Alpha and other HSLDA/THSC/NCFCA activities.